Black Friday is the most anticipated shopping day of the year.
An annual survey from the National Retail Federation says that an estimated 164 million people are planning on shopping from Thanksgiving Day through Cyber Monday. Shoppers are so excited for these deals that there are even the occasional Black Friday brawls.
The chaotic tradition is one that everyone knows will happen every year. So how do businesses advertise for Black Friday?
After researching the question myself, I found that advertising for Black Friday really doesn't seem that hard. Unlike advertising most of the time, they don't really seem to have to sell you on the product, they're selling you on the price and when you can get the item for that price.
Anticipation and competition are two factors I noticed with these ads throughout the two most common means of advertising Black Friday sales, in print and online.
Anticipation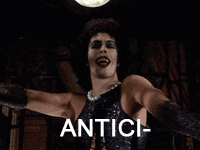 Companies know there is a lot of anticipation surrounding Black Friday deals.
The excitement for Black Friday is evident in an Atlanta Journal-Constitution article about "leaked" 2018 Black Friday ads. The article was posted on Tuesday, November 20, 2018, saying that Black Friday is just "hours away" and it has a list of leaked ads for deals. This shows that there are shoppers who are counting down and planning ahead for this shopping event. This is a busy, often hectic day, so having a game plan is important. Companies know that if people are going to deal with the big lines and crowded stores, they're going to want to know what they're looking for. Business Insider suggests doing your research into the items you want so you know what you're getting and if it is worth the trouble. They even suggest renting a bigger vehicle or taking two vehicles if you are getting a lot of stuff or getting big items.
All of this planning means that you need those ads. You need to know what you're getting, where you're getting it at, and what you're getting it for.
Within the weeks and even days before Black Friday, you'll start seeing "leaked" ads, which, according to DealNews.com, aren't actually leaked because stores share their ads with media outlets before they reveal the full ads on their website. Back in October, a writer for PassionForSavings.com even said that in 2018, Black Friday ads were expected to be released/leaked earlier than usual because Thanksgiving is early this year (Five Thursdays this November.)
Those really on their Black Friday A-Game could even sign up for email alerts to get ads as soon as they're leaked. This anticipation is something that companies know will happen. They know that people are waiting for them.
So Black Friday ads are pretty-much guaranteed views.
Newspapers
It may seem "old school" but checking for Black Friday deals in the newspaper is still popular. Within the days leading up to Black Friday, newspapers across the country reported when and where you could get their Thanksgiving editions (many of which came out on Wednesday).
These special edition papers are filled with literal pounds of Black Friday advertisements!
Tulsa World sold copies of their annual "Thankful Edition" on Wednesday in front of their building and told subscribers their copies would be delivered on Thursday. The paper had 40 advertising inserts and weighed over four pounds. Florida Today reports that their Thanksgiving edition this year was by far their largest newspaper. The Tennesseanreleased their Thanksgiving paper on Wednesday and it was almost five pounds.
That's a lot of paper.
Now I will admit, when I started this research, it had been a long time since I had looked at a Black Friday newspaper advertisement. I don't have kids of my own, I'm perfectly fine with the TV I have, and the thought of shopping in a space that crowded is a nightmare to me.
But I remember these ads as they played a role in my family's Thanksgiving traditions for years. After eating Thanksgiving dinner, half the adults in my family would be playing Rook, and half would be in the other room surrounded by newspapers looking at all the ads.
The ads themselves were to the point, big bold letters would say Black Friday, the store's name, and there would be a picture of the item for sale with the cost next to it and what the discount was compared to the normal price.
And in twenty years, they don't seem to have changed that much.
Mostly because Black Friday doesn't necessarily need to advertise to convince you to make a purchase. With the anticipation around Black Friday, they just need to tell you how much an item costs.

Online
Black Friday ads can also be found online. You can check out Black Friday deals on the store's website, or you can go to websites like BlackFriday.com where they have pages of scanned newspaper ads from different stores.
But even if you haven't been looking for these specific sites, you may have noticed the Black Friday ads popping up in your social media feeds.
I'm the first to admit that I am a sucker for brands who advertise heavily on Instagram. Wicked Clothes, Fashion Nova, and Nasty Gal all graced my Insta feed with promo codes for Black Friday deals on Thanksgiving Eve.
Fashion Nova's Insta Ad had a black background with glittery gold letters that said BLACK FRIDAY SALE 80% OFF. That's all it took to convince me. Wicked Clothes made a post just showing one of their T-shirt designs with a status explaining the Black Friday deal: 20% off with the promo code BLACKFRIDAY, plus free shipping and a free button for the first thousand orders.
They didn't even have to put the words 'Black Friday' on the photo, they knew I was looking (or dare I say, anticipating?)
A local store that I follow on Instagram, Kentucky For Kentucky, advertised their Black Friday sale on Instagram too. Surprisingly, they're one of the few sales I've actually seen for specifically Friday. Their Instagram post almost mimicked the Black Friday newspaper ads with just showing items and their costs. In the status, they posted details like, when they were opening, which locations would have the sale and how to take advantage online if you can't make it in-store.
On YouTube, I have seen banner ads for Best Buy's Black Friday deals. The video ads are flashier than the newspaper ads. One I watched had smiling faces of employees and letters around it said: "This is our holiday." It also showed pictures of all the different technology and gadgets that would be for sale on Black Friday.
The ad seemed to highlight the competition between stores during this time of year.
Competition
Competition is almost as big of a player in Black Friday as anticipation. Retailers compete on price and timing during the month of November. An article by Vox talking about Black Friday brings up a quote from Barbara Kahn, a marketing professor at the Wharton School at the University of Pennsylvania and the author of The Shopping Revolution. "When someone is offering 50% discounts from 10 to 11 on Friday, you can offer 51% from 9 to 10 on Friday," said Kahn. She contributes Black Friday "creeping up" in time to this competitive nature because companies want customers to buy from them instead of their competitors. One way you can get people to buy from you is to be open first.
The loss of Toys R' Us made way for other retailers to compete for their place as the go to Black Friday toy shop. Walmart managers are hoping to use Black Friday as a way to get those customers in their stores and buying their toys for the holiday season. Meanwhile, as emphasized by the Best Buy banner ad on YouTube, they are using ads as a way of showing that they are the go to gadget and tech shop for Black Friday shopping.
So anticipation and competition fuel how companies advertise online and in newspapers for the most-anticipated shopping days of the year. The anticipation for the day has made these ads something that people look for instead of something that has to attract people. The competition between retailers on Black Friday has made the shopping holiday expand to cover multiple days and has made companies try to put out the best deals for the day, which is what the ads for Black Friday are all about.
Very little flash for these ads, just mostly what, where, when, and how much.
Creative Campaign
Outside of Black Friday ads, if you are looking to advertise local,Adder Mobile Technologies works hard to create attractive, eye-catching vinyl wraps for vehicles.
The wraps are applied to vehicles in your target area and Adder pays the drivers of those vehicles. Adder uses geo-based location data to make sure that your advertisement is being exposed to as many people as possible, and they offer their drivers incentives to drive in heavy traffic areas.
To learn more about Adder click here. 

If you are interested in using Adder for your next creative Out of Home Advertising campaign, you can check out their Car Wrap Mock-Up Tool here.
Happy shopping!


-Bridgett Howard